Strategic solutions for law enforcement
We use data science and technology to help police agencies implement effective policies, training programs and accountability systems.
police force analysis system℠
Unlock the data contained in existing police incident reports to identify patterns and trends, evaluate policies and training programs and create a comprehensive early warning system to address high risk behavior.
Community Engagement
Build community trust and confidence by creating impactful reports and posting enforcement data online. Promote public engagement through the use of interactive dashboards that allow critical questions and concerns to be answered.
Evidence based best practices
Create polices, training programs and accountability systems that have been proven to be effective. Implement new programs and practices that will deliver the outcomes you desire.
what people are saying about the police force analysis system℠
"This type of tool is a massive leap forward in developing better use of force policies and procedures. It gives our officers valuable feedback to adjust or reinforce their tactics and training and provides the public accurate data about the state of policing in San Jose." Paul Kelly, President of the San Jose Police Officers' Association.
"It's not a difficult system for people to comprehend; it's very user-friendly. There's terrific value in it. Just from the aspect of being able to evaluate your level of service. It allows us to identify an issue that's coming up sooner before it becomes something bigger. It also reinforces that my officers are doing their jobs correctly when the use of force is used properly. My experience has been extremely positive and very beneficial. I think this type of technology is great." Kitsap Business Journal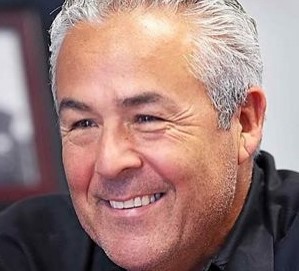 Chief Rudy Escalante (ret.)
"The most comprehensive police force analysis system that I've seen was recently rolled out. The system was conceived by a consulting group of veteran police chiefs and attorneys with extensive experience in all realms of policing and police legal advising and litigation, with the unique contribution of a data analysis scientist who formerly specialized in the development and analysis of national police data for the Bureau of Justice Statistics. The Police Force Analysis System offers superior risk management tools for police agencies and for those who insure and defend them." PoliceOne.com
The Police Force Analysis System, is a new software program that collects use-of-force data, analyzes the numbers based on a wide range of factors, and assigns easy-to-interpret scores that characterize the extent to which each use of force was legally justifiable. The resulting information can do much more than increase transparency. The software, developed by retired law enforcement professionals, informs and educates leaders—both in police departments and beyond—in ways that can shape everything from budgets to policy. Police Chief Magazine