police strategies in the news

Opinion: Amid crisis, San Jose police improve mental health response
Using data from our public facing dashboards, San Jose PD is able to show that their de-escalation training is reducing the need to use force on people with mental health issues. October 18, 2023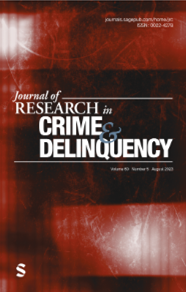 Threat Dynamics and Police Use of Force
Police officers' use of force (UoF) has traditionally been understood vis-à-vis subject resistance, but researchers have recently argued for a greater emphasis on subject threat. We examine the role of static and dynamic threat measures, consisting of indicators for ability, opportunity, and intent, in police UoF while accounting for subject resistance.
August 2023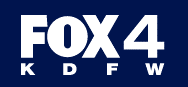 Dallas PD receives positive reviews from use of force experts
The Dallas Police Department had some outside experts look at its records to see if officers are racial profiling during traffic stops or when using force. The review indicates that by and large that they are not.
April 2023

Dallas Police Release Report Detailing Use of Force
In a show of transparency Dallas Police released a comprehensive "use of force" report along with an interactive dashboard detailing when officers have used force on a citizen.
March 2023

'We're trying to be as transparent at possible': Dallas Police launches new use of force database
Chief Eddie Garcia said the interactive database allows the public and DPD to measure police incidents and behavior.
March 2023

When do police use force on the public? New analysis of Dallas police date found some surprising answers
New use of force dashboards for the Dallas Police Department
March 2023

Invest in underserved communities before cutting police budgets
Bob Scales – Guest Opinion
June 2022
Judge denies motion to remove Spokane County Prosecutor Larry Haskell from case
A Spokane attorney's attempt to remove Spokane County Prosecutor Larry Haskell from a case because of his wife's racist comments as well as racial disparities in charging was blocked by a judge on Wednesday.
June 2022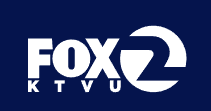 Use of force by Vallejo officers dropped greatly in 2021, police chief said
The use of force by Vallejo police officers dropped by 1/3 in 2021 than the year before with fewer uses of weapons overall, even though more suspects resisted officers arrest.
April 2022

Duluth police release data on demographic disparities
Racial gaps exist in statistics such as arrests and use of force, a consultant found, but the report does not draw conclusions on the causes.
March 2022

'A systemic issue': The path toward equitable policing in Duluth
The Duluth Police Department hired Police Strategies LLC, of Seattle, to conduct a "demographic disparity analysis" of the department's call data.
February 2022

Kirkland seeks community input on police use of force dashboard
Dashboard shows incidents from 2016 to 2020.
February 2022

Dallas police will get $1.4 million for program to evaluate officers' use of force
The Police Force Analysis Program will compare the department's use-of-force practices with those of more than 90 other agencies that use the service.
January 2022

May the force be justified: Dallas Police get $1.4 million to track how officers make arrests
The Dallas Police Department will get almost $1.4 million to track how officers use force during arrests. Law enforcement agencies across the nation have adopted a similar program to do that after high-profile deaths and other violent incidents involving people of color and the police in recent years.
January 2022

City of Kirkland wants community feedback on police use of force data dashboard
The use of force dashboard offers a variety of police use of force data to the public.
January 2022
Use of vascular neck restraints in law enforcement: A case-study of Spokane, WA
Police Practice & Research article based on data from the Police Force Analysis System.
July 2021

Violent encounters with police send thousands of people to the ER every year
Few departments keep good data. San Jose has tried to keep track, and found that uses of force led to hospital visits about 43 percent of the time.
June 2021

Prevalence and correlates of spitting on police officers: New risks in the COVID era
Forensic Science International article based on data from the Police Force Analysis System.
May 2021
Policing analysis ordered by Spokane finds smaller racial disparities than reported before
A statistics analysis commissioned by the Spokane Police Department found less evidence of racial discrimination than prior analyses, according to the report published this month.
March 20, 2021

Report: Spokane Police use force on Blacks, Native Americans at disproportionate rate
Spokane Police released the 300-plus page report commissioned by the department. The department also released the raw data "in an ongoing effort to provide the community continuing transparency."
March 3, 2021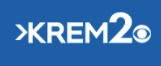 Report: Spokane police more likely to use force against Black, Native American residents
The report did not find disparities by race in stops or arrests, but Black and Native Americans subjects in Spokane were more likely to have force used against them.
March 3, 2021

New report shows police officers in Spokane more likely to use force against Black, Native American residents
The report analyzed data from 2017-2020, looking at age, sex, and race in different police response categories. It was conducted by Police Strategies LLC, the company that developed the 'Spokane's Office of the Ombudsman's (OPO) Use of Force' dashboard system.
March 3, 2021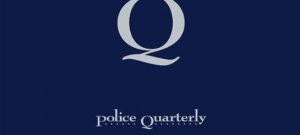 Police Use of Force and Injury: Multilevel Predictors of Physical Harm to Subjects and Officers
Police Quarterly article based on data from the Police Force Analysis System.
November 8, 2020

King County Sheriff Unveils Deputy Complaint Dashboard
Residents can use a new online tool to find information on complaints and disciplinary actions taken at the sheriff's office from 2014-2019.
August 19, 2020

Disparities in how police agencies collect use-of-force data complicates training, reform efforts
All police agencies use force, but not all police agencies track when and how that force is used the same way. The disparity has implications for reforming police: how can you talk about reform, when no one talks about what you want to reform in the same way? August 15, 2020

Data shows Vallejo PD's use of force is higher than other agencies
Vallejo police is one of several agencies under scrutiny for its use of force. Now, the department is collecting data and sharing some of it online with the public. July 29, 2020

Experts Track Data to Reduce Police Violence
A five-year research study headed by Seattle University shows that detailed tracking of law enforcement use of force incidents can reduce injuries and racial disparities. However no single federal or state agency tracks all that data. June 3, 2020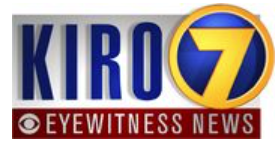 King County Sheriff's Office makes use-of-force data public
The King County Sheriff's Office launches their Police Force Analysis System and online dashboards. June 12, 2020

Should the public see records of Memphis police department's use of excessive force?
FOX13 investigates allegations of excessive force by Memphis Police Officers, your ability to know how many cases exist and what happened to the officers investigated for possible wrongdoing. June 10, 2020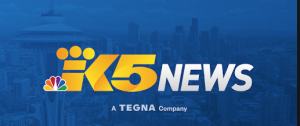 News Interviews with bob scales, ceo of police strategies llc
Bob discusses the importance of use of force data collection and analysis in the wake of protests against police violence. June 2020

As police decry George Floyd killing, new force report signals encouraging direction in San Jose
Latest data study finds San Jose police officers have lessened the severity of the force they use and have decreased racial disparities. May 29, 2020
New tool offers public a way to analyze police use of force in spokane
The Spokane Police Ombudsman posts use of force dashboards for the Spokane Police Department. September 5, 2019

New Website Details Police Use-Of-Force Statistics For Daly City
Daly City Police Department posts their use of force dashboards online.
August 7, 2019

VALLEJO POLICE DEPT PARTICIPATING IN NATIONAL RESEARCH PROJECT ON POLICE VIOLENCE
The Vallejo Police Department is one of 88 different police agencies out of an estimated 18,000 agencies nationwide, voluntarily providing their use of force data to a Seattle based research project. June 7, 2020

King County Sheriff posts Use of Force dashboard
Local Seattle newspaper discusses the results from the King County Sheriff's Police Force Analysis System. June 13, 2020
Webinar – Building community trust using police data and dashboards
Bob Scales and San Jose Police Chief Eddie Garcia discuss how use of force data and public dashboards help engage and educate the community on policing practices.

San jose police department Puts use-of-force data online in pioneering move
First study from newly culled data indicates no significant racial disparities in police violence. January 10, 2018

Capitola Police department creates online database to track use of force stats
Capitola Police Department provides use of force data to the public with online dashboards. August 25, 2016
police departments don't accurately track use of force. Here's how they can.
Ken Wallentine, Vice President and Senior Legal Advisor of Lexipol LLC, evaluates the Police Force Analysis System℠. March 2, 2016

New Software Programs Help Police Better Track Use of Force
Police Chief Magazine reviews the Police Force Analysis System℠.